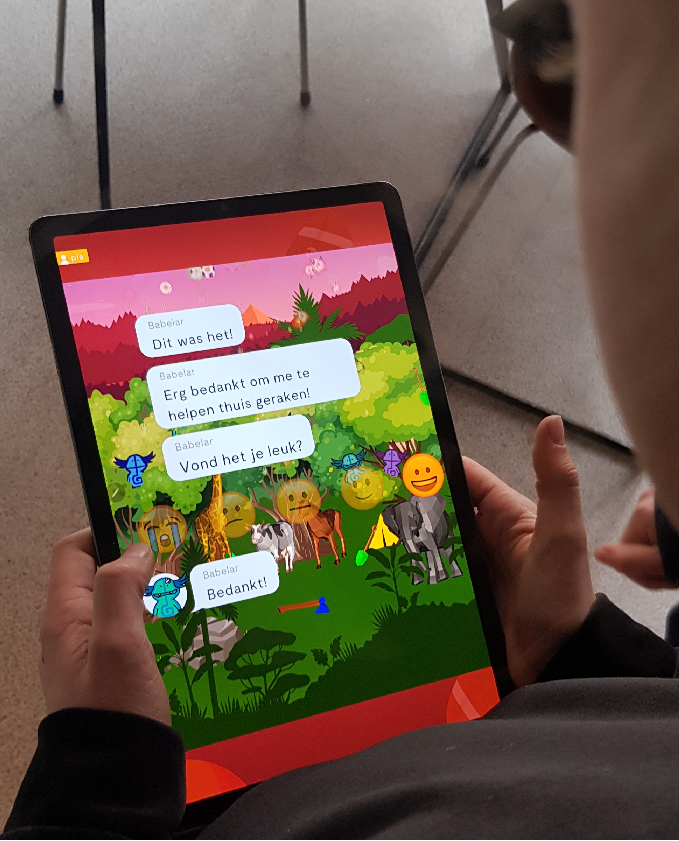 Would you like to integrate a multilingual activity in your lesson, but don't know how? BabelAR is the solution! It is a fun, multilingual and interactive AR-game for pupils from 7 to 12 years old. Join the #BabelARchallenge and learn how you can easily implement a multilingual activity in your lesson!
About the #BabelARchallenge
The #BabelARchallenge is open to all schools.

Join and you may win a prize! The first 25 entrants receive a BabelAR gift and the winner receives a gift certificate!
The jury will decide who will be the winner.
The #BabelARchallenge will take place from 15 September to 27 October, 2021
---
What do you have to do to participate?
Make a short video of you and your pupils playing the BabelAR game and tell us about us about your experiences with it! The video can be creative, multilingual and fun!
In the sign-up form, you will also shortly write about how you used BabelAR in your classroom.
Criteria of the #BabelARchallenge
It has to be a short video, max. 5 minutes. We will not look at the quality of the videos themselves, but it is important that we can hear what is said and see what is happening. How you will design this video is totally up to you, but it is important to keep in mind that there are a couple of criteria that our jury will look at:
The number of children that play the game;
The number of languages (dialects, minority, migrant, and national languages included) and cultures that are involved;
The pedagogical approach in the video;
The originality and creativity of the video.
You enter this competition as an individual/ representative for your class(es). Thus, if you teach multiple grades, you can upload one video in which you play the game with one or all of your classes.
Lastly, for privacy reasons, the videos will not be shared with third parties. Only the jury will see your video. You are free to share the video yourself on social media. Please tag us, and use the hashtags #BabelARchallenge, #VirtuLApp or #BabelAR
You can enter the competition by filling out the following form:
If you share on social media:
tag us on Facebook & use #VirtuLApp #BabelARchallenge
Meet the jury
Mathy Vanbuel

Prof. Dr. Joana da Silveira Duarte

Wim Forceville
Read more about the jury members here