Multilingual Schools – New Event!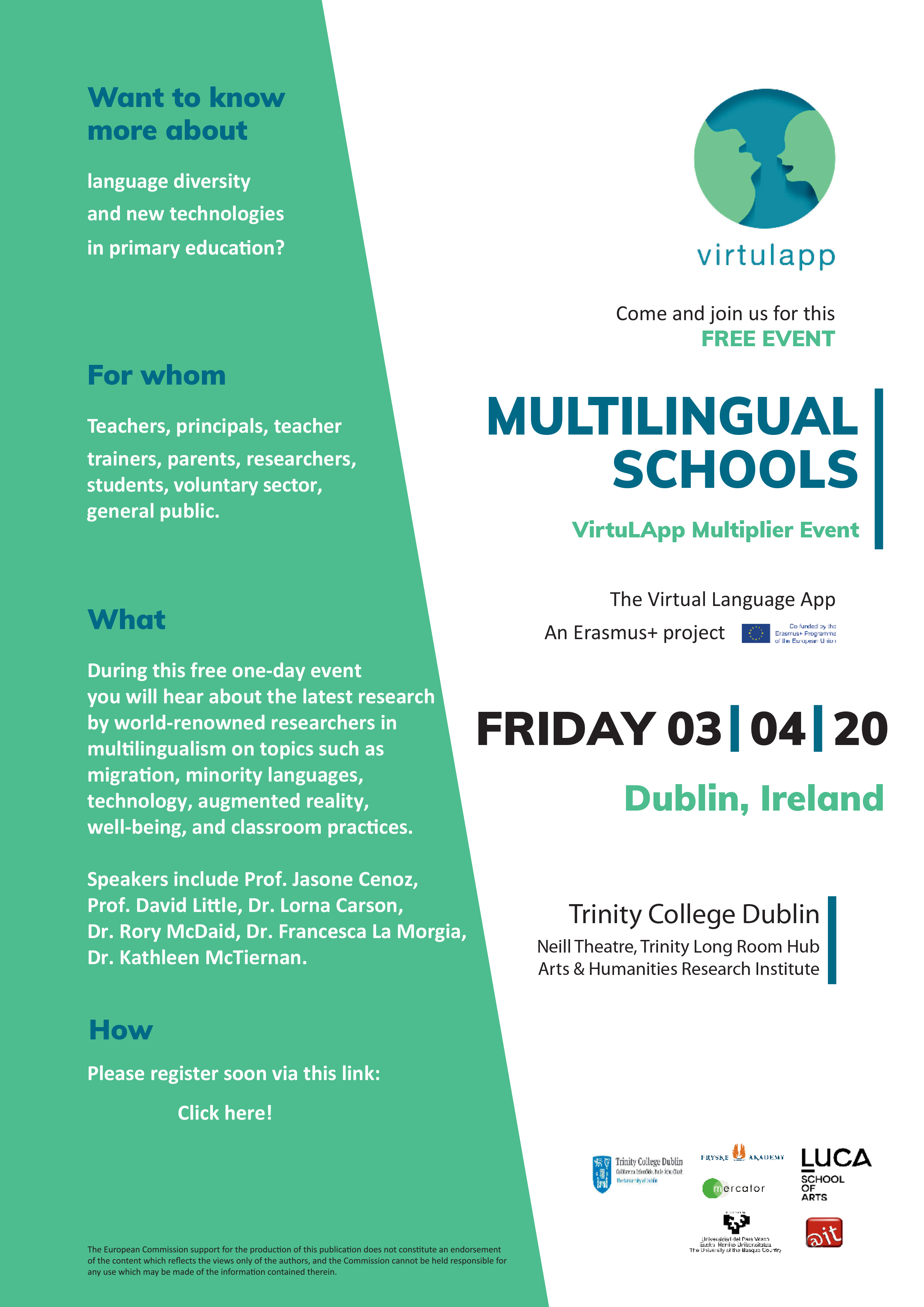 Join us in Dublin on Friday 3 April for our next Multiplier Event. This event is hosted by our partners in Dublin at Trinity College. We will update you on the creation of our augmented reality game for primary school kids, unveil more of our teaching videos and tips, and share some new research on multilingualism.
Sign up here, it is free for all!