Test your knowledge about multilingualism!
One of our project's creations is a very enjoyable multilingual quiz, designed to test your knowledge of multilingualism around the world!
Our little mascot, Babel, will ask you a series of fun questions about different languages and their speakers – we hope it will raise your language awareness as well as entertain you!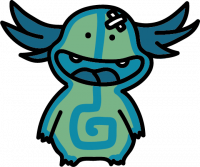 Click on Babel in the lower right corner of your screen and start the quiz!

You can play the quiz in several languages. You can change the language in the menu (three dots in the top right corner)