Rewatch the 3rd Multiplier Event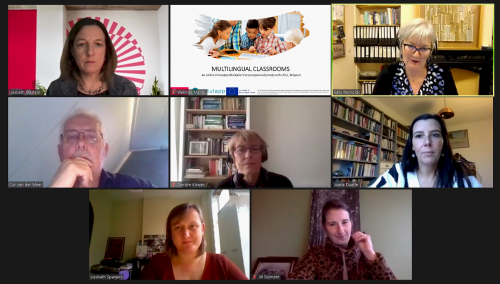 On the 7th of January, we welcomed 132 people to our online event Multilingual Classrooms, jointly organised by partner ATiT and UCLL. The full day event explored mulitlingual classrooms, with the Virtulapp Project, the toolkit and game BabelAR.
Missed this event and/or do you want to watch it again?
Watch the videos of the plenary sessions 'Addressing the Challenge' and 'Building and supporting effective learning in multilingual classrooms' here.